News
News from WrapStyle world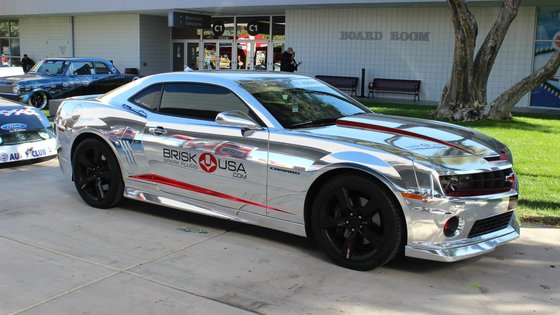 Chrome Camaro
October 13, 2014
Our chrome Camaro was showcased at the SEMA Show. This difficult wrapping was still performed using the old, very time consuming technology. It was a three-layer film that was very intricate to apply. We wrapped the car in 2012 and it was the first chrome wrapping in the USA. As we could see, the film is still in good shape.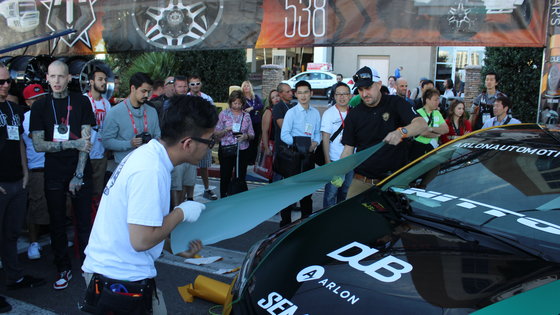 WrapStyle and the Sema show
October 8, 2014
We took part in speed wrapping events at the Sema show. We didn't finish first, but that was not the point. It was more important to meet the wrappercommunity and share experiences. The competition evaluated wrapping design, speed and technique. Our team placed 2nd and the design we have created was clearly the best.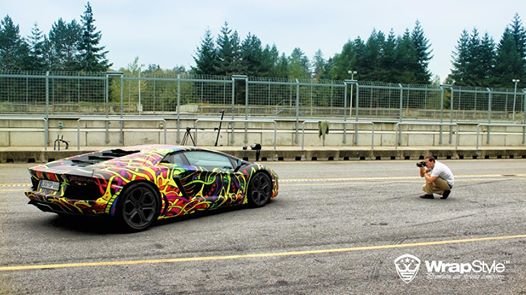 Our daily dose of psychedelia
October 7, 2014
Daily shooting.....One day we got a call from interesting gentleman with a question "I want unique design for my Lamborghini Aventador is it possible..." We sad yes! And this is result - Lamborghini Aventador /// Psychedelic Design. My guys call it AVATARDOR. More photos coming soon...